STAFW Final Night of Shows
One Last Day to Slay the Runway...
When you think of North Florida, unfortunately, high fashion is not typically the first adjective that comes to mind. However, if you attend any one of the local fashion events in and around Jacksonville you'll see that there is far more couture here than meets the eye. One of those prime examples is Saint Augustine Fashion Week. We were delighted to attend and check out local, regional, and national designers strut their best stuff on the Lightner Museum runway during the third season of STAFW.
Luckily for us we were able to attend the final night of shows, enjoy a glass of wine from a local winery and meet lots of fabulous fashionistas from across the First Coast. We could go on and on about a variety of things that we loved, didn't love, wanted more of, etc. but we will highlight our favorite designers. While everyone that presented impressed us, there were two that really stood out.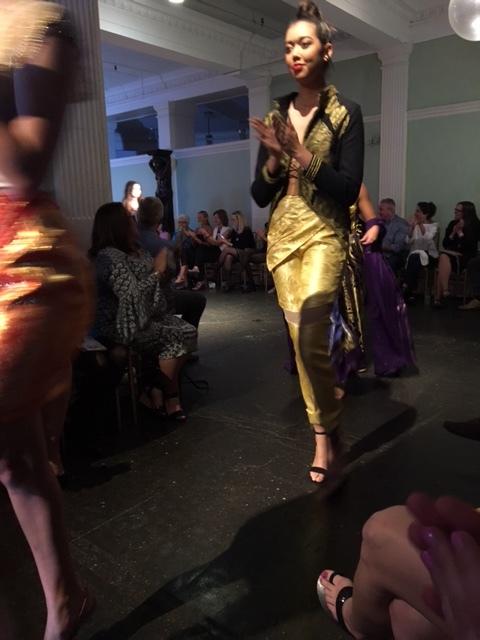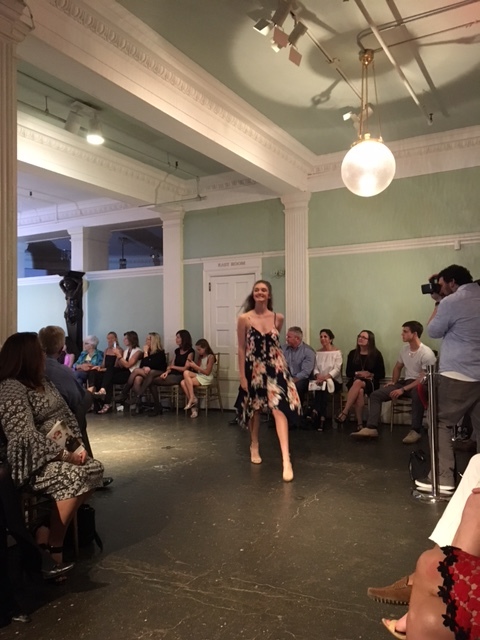 No Sympathy Swimwear - It could be because we ended up sitting next to her family that we were so partial to Gabi, but either way she rocked it out. Her swimwear was well made, unique and vibrant. Her models were styled well and walked the runway with sass AND GET THIS...she is still a full time college student. This is just her side hustle. AND SHE IS KILLING IT.
Find Gabi and No Sympathy on the web, here. Follow her on Instagram @nosympathyswimwear
Erin Healy Designs - Local designer Erin Healy is not new to the fashion game. In fact, she is prepping to open her own boutique here in Jacksonville at the moment so ladies be sure to stop in and see her once she opens up shop. Selfishly, her designs were the closest to my own personal style out of everyone that presented so of course I was digging her vibe. But on top of that, her craftsmanship was second to none. The details, stitching, styling, and presentation of her collection was outstanding. There was one ensemble in particular that I wanted to take right off the model and put on my body...luckily for me (and her), the model was easily a third of my size so she would have needed to go find her pieces times three and stitch them together to cover my surface area. :-) Overall, Erin's collection was stylish and well made but her items were also something the everyday North Florida woman could wear to work or happy hour not illicit the wrong type of glances. (Florida ladies, you know which ones I'm talking about...the looks from strangers when you walk in a bar, restaurant, store, work, etc. and get the "What the effing eff are you friggin' wearing?" look. ) NOT that you have to succumb to that pressure but we all know there are days, times, and situations where you just want to get in and get out and not have 458 people stare at you wondering why you are wearing the expertly crafted ensemble you are wearing. But I digress...back to the show.
Find Erin Healy on the web, here. Follow her on Instagram @erinhealydesigns
The awesome thing about sitting super close at a fashion show is the exquisite details you can catch. It's also the downside. You'll see things make their way down the runway that are being held on a model's body by safety pins, tacks, and tape and it distracts from the beauty of the design. I never love those collections as much. HOWEVER, do not misunderstand us...we aren't designers. The fact creative, talented minds can handmake entire collections of clothing still blows my mind so we have the utmost respect for their ideas, talent, and confidence to get out there and do their thing. I'm still over here struggling with my sewing machine basic stitches. :-)
The show we were able to attend also featured designers from North Florida and around the country including:

V & A - Designer Veronica Arroyo presenting "Diversity"
A Little Black Closet- BARRI Handbags - Stylist Kimberly Black
Apricot Lane - Womenswear - Boutique Toni McCormack
Bartram Trail Fashion Academy Students Group Presentation
Short Dog Jewelry Design- Jewelry - Designer Sara Leplante
Curves Below - Womenswear - Karel Crawford Danzie
Naz & Court - Womenswear - Designers Courtney Barriger and Naz Harounian
We were not able to attend every night of fashion week, but if you'd like to check out the runway rundown, make sure to check out their website.
NOW FOR THE OUTFIT
Kimberly wasn't able to attend the show, so we substitued a babe for her. Lindsey, who knows her way around a mall helped keep the duo of babes in tact.
Only a portion of this stellar white jumpsuit was a rental...seriously ladies, get this jumpsuit in your life. It also comes in black in case the white feels a little too much for you. Which, trust me, it's a lot to take in. I loved the idea online but was nervous to wear it. I really had to get my self tanner working a few days in advance so that no one would confuse me with the white draped decor. :-) Here is the best part about this ASOS jumpsuit...it is only $83. Steal of a deal. I got so many compliments on all the details. The plunge, the velvet, the mesh, the pockets, the open back...it is just so much design for such a low price point, BUT still worth wearing. It doesn't look for feel cheaply made. (But get yourself, the correct undergarments if you rock the white because anything that isn't perfect will ruin the vibe.)
Where to Shop the Look/Shop it with LTK.it