PTxHP Fashion Show Fun - April 6, 2017
Are you sensing a trend here?
We may or may not be obsessed with Penelope T Boutique here in Jacksonville Beach. At what point do we go from fan girling to super creeps? I feel like maybe we are starting to cross over into borderline stalker territory for them...Luckily, they understand we are just a couple of fashion loving weirdos and they put up with our intense shenanigans. (Well Amelia does anyways...you've seen Amelia...she is the gorgeous stylist we have featured on our Local Shopping favs page. Go visit her at the boutique and you'll fall in love.) Back to the story here, last night we attended their stellar fashion show held at Hotel Palms in Atlantic Beach, Florida. (If you are planning a visit to the area and want to stay at the cutest, newly renovated locally owned hotel, check them out.) As expected it was beyond amazing. They hit all the marks. Fashion, Food, Fun, Music, Bubbles, Beach, and Shopping.
First Things First...
Y'all! They have some of the best clothing you can find in Jacksonville. Their stylists are so creative, innovative and knowledgeable. We snapped as many pictures as we could of their gorgeous models strutting through the courtyard at sunset with DJ Nick playing the sweet jams.
The following were our top three favorites...
1) Saylor Jumpsuit
2) Cooper and Ella Top with Fringe Skirt
3) Deby Debo Bomber
All of these amazing pieces were available to purchase at their pop up shop right at the end of the show, which was great because DUH I wanted to look like their fabulously styled models! They were smart to capitalize on my bubble consumption and desire to look like a supermodel...aka I now have a bag full of goodies hanging in my closet. We won't link you to anywhere but the PT site to purchase these smoking hot goodies. We will however, link you to some similar rental options or previous season items that can help you achieve the same style for a couple bucks less.
Here are our favorite rental pieces to fill the PT void in a pinch...
Saylor Jumpsuit - EXACT - Rent the Runway | Here
Cooper & Ella One Shoulder Top - EXACT - Rent the Runway | Here with Black Skirt - No fringe options but an amazingly intricate detailed option on Rent the Runway | Here
Deby Debo Bomber is too perfect to find a replica BUT lots of fun jackets on Rent the Runway | Here
What About the Babes?
Of course, we rented some awesome styles to rock that night because we knew we needed to be able to at least look like we fit in with all their amazingness going on. Look how adorable Kim and Keegan were?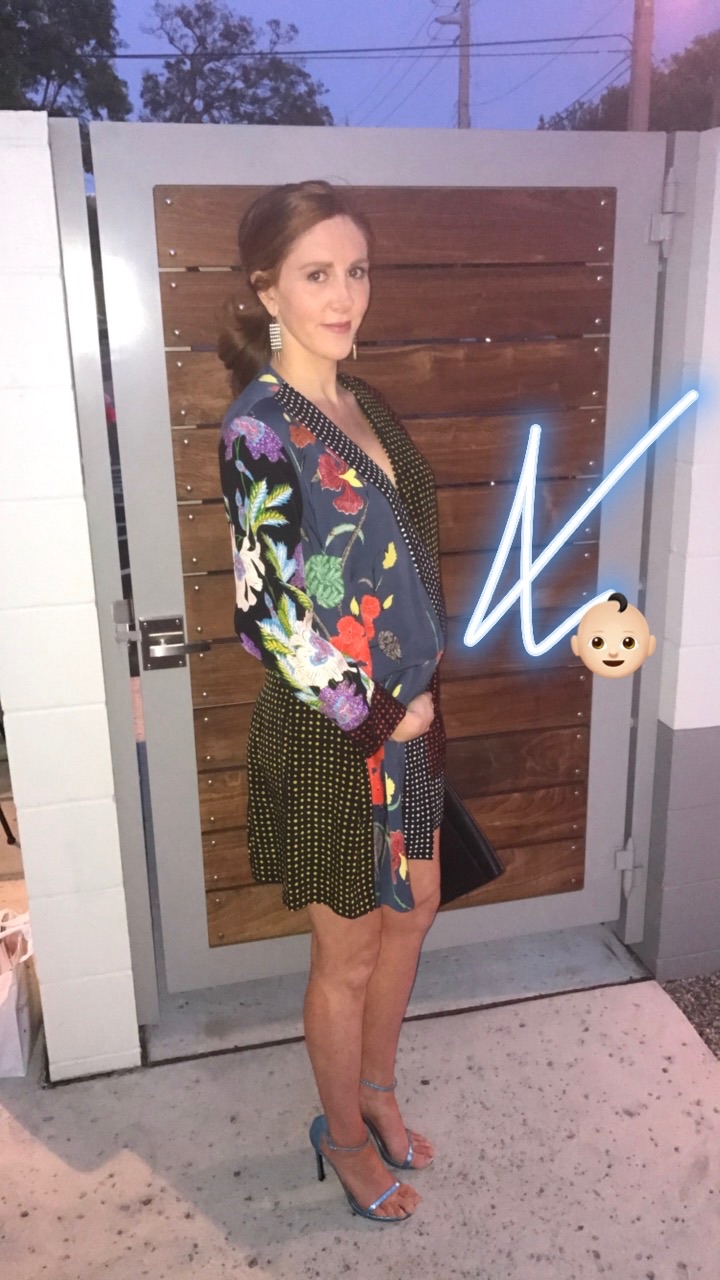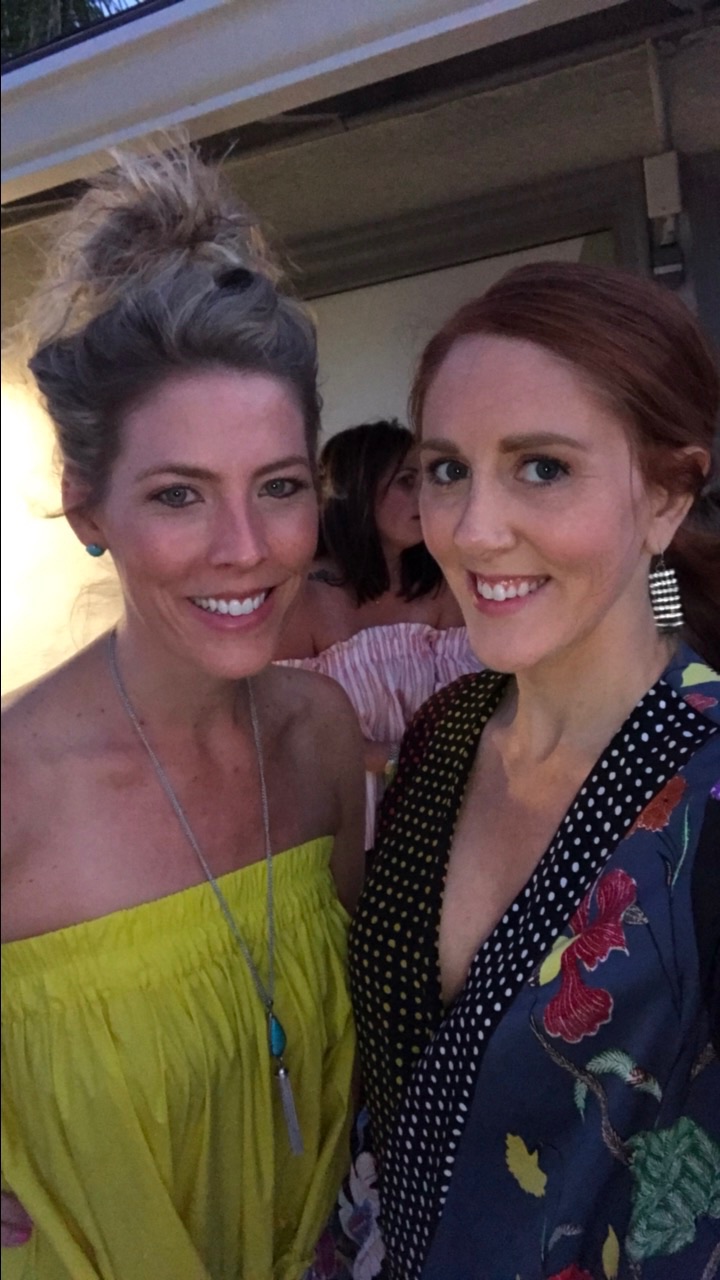 Kimberly and Keegan were rocking Diane Von Furstenberg and Stuart Weitzman...as usual. The DVF is from Rent the Runway Unlimited and her shoes are her own find from eBay.
DVF Floral Dot Printed Dress Exact on Rent the Runway | Here BUT if you want a maxi version, try this DVF on Rent the Runway | Here
I was wearing a super fun Martin Grant dress from Rent the Runway as well. This bright yellow high low dress was incredibly fun to wear AND since I am tall...I wore it the next day as a high low skirt with a tank top. JACKPOT. :-) As much as I loved wearing it, it was wildly windy that day and I had to hold my dress down the entire night. Clearly, did not think that through. I paired it with my brand new pink Nine West heels and my Steve Madden (what I call) "Mexico" bag. Mainly...I stalked this bag down in Nordstrom for weeks for my trip to Mexico and couldn't wait to use it. This was my first chance to rock it and I LOVE it. Super affordable too.
Martin Grant High Low Dress from Rent the Runway | Here
Nine West Nora Heels from Zappos | Here
Steve Madden Bag from Nordstrom No Longer AvailableBUT Rental Options | Here and our favorite T & J Designs version | Here
Photo in Highlight Image provided by Jacksonville photographer Kelly Martucci - More info on her beautiful skills can be found here.
XOXO,
Stephanie